I had hoped to have this posted yesterday, but my afternoon nap was a tad longer than it should have been, and my evening bath was so peaceful… Anyway, I wanted to give y'all a clearer idea of updates regarding my review blog and the works I have posted here. If you have any questions or suggestions, feel free to comment!
Review Blog Schedule
I know I will get busy periodically as is the life of a graduate student. So I am actively writing my longer reviews here to post and get on a schedule. For now, my goal is to have a blog post up on Wednesdays. My reviews can be found by clicking on the BL Reviews tab (or clicking here). To stay updated on reviews specifically, make sure to subscribe to my blog💕
If I'm going to be late on a review/not have one for the week, I'll make a post here so make sure subscribe to this site as well🤗 Which brings me to:
FujoshiTings Writing Schedule
My first project I'm working to complete by the end of August. It's going to be the Kuroko no Basket fan fiction, Overtime (so please check out this excerpt💋 ). It'll be posted on AO3 and I will make a post here once I get on an official updating schedule. At that point I'll also be launching the tiered system for that work. But that's still some time off, so for now just shiver with anticipation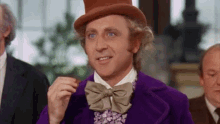 For my OCs, I will be working on those as well, but not in the same capacity as KnB for the next few weeks. What that means though, is that I might post more excerpts and mayyyybeee a full chapter *gasp*! I would love feedback and of course I'm just super excited to share them with y'all💝
Today I commissioned someone to create a cover art for one of my OCs so I cannot wait to write more about them! Incidentally, I'm still looking for a copyeditor, so please submit a request through my contact page if you'd be interested!
Last Bits
I also plan to post a kind of "updates" post weekly on this site specifically so y'all can get a sense of my progress and other things that don't quite fall into BL reviews nor my writing, but it's still related. For example, license announcements or other new BL services that I'm using. (Unless y'all feel those should go on the blog😅 )
Leave a comment if you have thoughts to share, and give it a like as well💋
@fujoshitings2020