Welcome to the FujoshiTings website! I've put a lot of work into this (work and money that honestly should have gone to other things), so here's to hoping it pays off🤞🏾
This isn't my first WordPress site or blog (c/o Tumblr 2010-2013), but I don't know much about making a successful website. So if you have suggestions on how to make my site better, please don't hesitate to message me and let me know (or just let me know you like it🥰).
As I've said in my About Me and in the Welcome message, I am 23 years old, new to BL, and a proud Fujoshi! I've been reading for almost a year exactly and boy has the time flew! Below I'll answer some questions that you might be wondering because what else are you supposed to do in an introductory blog post? I can't wait to share my love of BL and my original works with y'all (I am originally from Texas so be prepared for some southern slang. Additionally, I'm a Black woman so be prepared for some AAVE).
Ask FujoshiTings
What was your first BL?
I think about this often and I was watching a lot during the summer of 2019; I had just graduated university with a B.S in Molecular Genetics, so I was vegging out hardcore. But, I watched Wotakoi, Hitorijime My Hero, and Yuri on Ice!! all around the same time. So either Hitorijime My Hero or Yuri on Ice!! was my first BL. I know these are anime but it still counts because I went on to find the manga of Hitorijime My Hero.
What got you into BL?
What made me go find more for sure was Hitorijime My Hero! I love Kou and Massa so much😍
Favorite themes/tropes in BL?
It's in my bio, but I'll elaborate here:
I love megane, but more specifically megane ukes. Especially if they have a beauty mark that's well placed *chef's kiss*. How did I discover this is a kink of mine? Reading King's Maker on Lezhin😂 Shin with those glasses and he's tsundere… I got a lil' s q u i s h y.
Age gaps I've loved since my hetero romance/erotica novel days and that hasn't changed just because the genre changed. I also don't mean with minors! Even age gaps that involve 18 year-olds make me a little uncomfortable. What I like about age gaps are the tension they usually add to the story. A prime example is in Junjou Romantica with the doctor and university professor. Though their age gap is the smaller of the three couples (maybe I should blog about that kind of stuff too on this site instead of my review blog…), their relationship still undergoes strain. And I get more than squishy when BL plots have a hefty amount of tension thrown in.
And the last of my big three (lol) is Brocest (yes you read that correctly) and I will die on this hill. I love elements of taboo in general; that gets my goat if you will. And what's more taboo than family? I will make a disclaimer and say that I don't like full blood relation brocest because… no. But step brothers? Adoptive brothers?
Honorable mentions: older ukes, childhood friends to lovers, power bottom/"slutty" uke.
Disliked themes/tropes in BL?
I talk about it a lot on my Twitter and in my reviews, but for personal reasons any dubcon or anything related I will not read. Of course, BL is full of dubcon so sometimes I stumble across it. For example if you ask me for some of my favorite BL series, Hidokou Shinaide (Don't Be Cruel) will pop up. When I read this manga originally, I didn't realize how triggered I would be, but thankfully it's addressed in the manga and doesn't last for long. On a personal note, for that reason I think Don't Be Cruel is a good example of dubcon not being used for the sake of the plot, and the mangka goes above and beyond with Maya's development.
Favorite BL?
I really dislike favorites and I tend to not have any in general, but I will say the two BL that I watch/read time and time again are Super Lovers and Hitorijime My Hero💛 If you'll notice, both of these titles fall under my big three. When I say I know what I like, I know what I likes.
Favorite BL mangaka/creator?
I do not have one at this moment in time, but that could change soon. When I started making this site, the above statement was true. Now I do have a favorite mangaka, and I ask that you check out Nacolat-sensei on Twitter and read her wonderful works on Futekiya. (Bonus, she's such a humble and good vibes person you won't regret🥰 )
Favorite source for BL?
I am the type that's possessive— I love to own things. So, while I love my manhwa sites and subscription services like Futekiya and YaoiCat…
… I love Juné more. I know there were issues with their release of Twittering Birds Never Fly, but when it comes to digital service and options, they are at the top! This isn't to say that I don't love other sources like SuBLime for example, but Juné allows you to choose from several different download formats including PDF, general ePub, Apple ePub, cbz, and others! Plus, they have a points system that leads to coupons, where points can be earned in a variety of ways. Your books are sent to you in checkout and through email, and you have a maximum of 50 downloads for your titles. While they aren't DRM protected (probably my favorite feature of Juné), they do know if you're doing something with your digital copy that you shouldn't👁 I could say so many more things, but I think I should stop for now😅
What to expect…
I've set this site up with the Main page that'll take you to my blog posts (like this one)—> from these blog posts you can expect to see some Q&A like above as I get questions, updates on my progress for either my BL or reviews updates, or just general BL news like releases or product information.
The BL Reviews tab will take you to my separate blog with all the posts that contain extended versions of my reviews from Twitter, or reviews that are blog specific depending on the manga/manhwa. For those, they'll be tagged as blog specific.
The Access FujoshiTings BL is both a tab AND page, so make sure to click on the first which will bring you to a post on how to support me as an artist and writer. With Patreon making it more difficult for those with NSFW and BL/Yaoi content to use their platform, I am in the process of finding a good equivalent service once I have my work actively published. A lot of my preliminary research suggested plug-ins that can be ran from a personal website, so here we are. The three sub-tabs will allow you to access my blog posts with updates and such, my original work, and fan fiction. For now, those sections of my website are still under construction, and I have posts under each tab with more information, so please check that out! You might also find a surprise under the the FujoshiTings Original Work tab🤫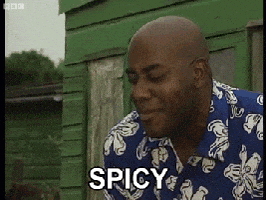 The last two tabs A Word From Riza Masuyama and Contact are to get to know me better! The former has a little more in-depth about me than my welcome message, and the latter has a submission form and link to my email in the event you have concerns or just wanna chat!
Lastly, I am more than open to any suggestions y'all might have about the site, my work, or if you just want to talk BL! I can't wait to get to know y'all and share my characters and their worlds🤗
Love,
Riza Masuyama